Description of Homefront (2013) is Homefront is associate degree coming 2013 yank action-thriller film directed by Gary Fleder. supported Chuck Logan's novel of a similar name and custom-made into a script by Sylvester Stallone, the film stars Jason Statham, James El Caudillo, Winona Ryder, and Kate Bosworth. motion-picture photography began on Oct one, 2012 in city.
The film is about to be discharged nationwide in theaters on Gregorian calendar month twenty seven, 2013.[2] The film was originally planned to be discharged in 2014. In July 2013, the MPAA gave the film associate degree R rating for sturdy violence, pervasive language, drug content and temporary sex.
A former law enforcement agency agent moves his family to a quiet city, wherever he shortly tangles with an area chalk druglord.
Credit Cast of Homefront (2013)
Title: Homefront (2013)
Director:Gary Fleder
Writers:Sylvester Stallone (screenplay), Chuck Logan (based on the novel by)
Stars:James Franco, Jason Statham, Winona Ryder
Produced by
Boaz Davidson … executive producer
Mark Gill … executive producer
Avi Lerner … executive producer
Danny Lerner … executive producer
Matthew O'Toole … co-producer
Robert Ortiz … line producer
Trevor Short … executive producer
Sylvester Stallone … producer
James D. Stern … executive producer
Kevin King Templeton … producer
John Thompson … producer
Les Weldon … producer
Music by
Mark Isham
Cinematography by
Theo van de Sande
Film Editing by
Padraic McKinley
Casting By
Barbara Fiorentino
Production Design by
Greg Berry
Art Direction by
A. Todd Holland
Set Decoration by
Cynthia La Jeunesse
Costume Design by
Kelli Jones
Makeup Department
Jonny Bullard … makeup artist (makeup artist)
Daina Daigle … assistant hair stylist
Jack Lazzaro … makeup artist
Courtney Lether … makeup artist
Donita Miller … key hair stylist
Aimee Stuit … third makeup artist
Emily Tatum … makeup artist
Tony Ward … hair department head
Production Management
Marjorie Ergas … production supervisor
Todd Gilbert … executive in charge of post-production
Second Unit Director or Assistant Director
Mark Brown … assistant director
Steve Danton … first assistant director
Eric Fox Hays … first assistant director: second unit
Brad Martin … second unit director
Nathan Parker … additional second assistant director: second unit
James Roque … second assistant director (second unit)
John M. White … second second assistant director
Art Department
Marc Baird … storyboard artist
Jack Blanchard … leadman
Charles Bodenheimer … painter
Andrew M. Casbon III … lead scenic
Colin Dennis … location foreman
Russ Doyle … greensman
Kate Forry Guanci … assistant property master (as Kate D. Forry)
Gregory T. Geniusz … set dresser
Paul Giglione … painter
Charles Guanci Jr. … property master
Nicole LaBranche … art department coordinator
John Lavis … construction medic
Ken Lewis Jr. … painter
Stephen P. Noell … assistant property master
Brad Quintana … standby painter
Jack Reeves … stand-by painter
Doug Rosenberger … general foreman
Walter Schneider … set designer
Anthony Syracuse … construction coordinator
Lionel Toyer … construction clerk
Brian A. Waits … set designer
Bill Walters … on-set dresser
Durel Yates … set dresser
Sound Department
Wade Barnett … adr recordist
P.J. Corvus … audio technical support
Chris David … sound re-recording mixer
Brian Dunlop … foley editor
Christopher Eakins … supervising dialogue editor
Jesse Ehredt … sound recordist
David Esparza … sound effects editor
Steven Huerstel … second boom
Sang Kim … assistant sound editor
Kyle D. Krajewski … adr recordist
Tim Limer … sound recordist
Brad Lokey … additional sound utility
Travis MacKay … ADR mixer
Jay Meagher … sound mixer
Michael Miller … adr mixer
Jonathan Parham … sound recordist (second unit)
A. Josh Reinhardt … sound mixer
Gabriel J. Serrano … sound re-recording mixer
Martyn Zub … sound designer / supervising sound editor
Special Effects by
John S. Baker … pyrotechnician
Robert Benavidez … special effects technician
Donnie Dean … special effects foreman
Molly Edwards … special effects technician
Justin B. Johnson … special effects technician
Matt Kutcher … special effects supervisor
Matthew Kutcher … special effects technician
James Parsons … special effects technician
Jennifer Picard … special effects technician
Wayne Rowe … special effects technician
Kyle A. Wasserman … special effects technician
Visual Effects by
Kiril Altakov … layout & matchmove artist
Bradley M. Baxter … visual effects artist
Angelina Borisowa … vfx editor
Maria Boyuklieva … digital compositor
Chris M. Cooper … data wrangler / digital compositor
Fernando DeGyves … digital compositor
Dinko Dimov … matte painter
Stanislav Draganov … visual effects
Martin Georgiev … matchmove artist
Sofia Gesheva-Aleksieva … digital compositor
James Going … visual effects artist
Jack Hebert … visual effects artist
Travis Howe … visual effects coordinator
Milena Hristova … digital compositor
Eugene Iliev … visual effects coordinator
Ivan Gochev Ivanov … visual effects artist
Ivelin Ivanov … digital compositor
Matthew S. Jennings … quality control lead
Delyan Ketipov … lead compositing artist
Stanislav Kolev … senior compositor
Kalin Krumov … digital compositor
Ryan Littlefield … visual effects artist
Ajoy Mani … visual effects supervisor
Ivailo Marinov … digital compositor
Silviya Mariyanova … visual effects project manager
Kalin Mihaylov … visual effects artist
Petar Minov … visual effects editor
Radoslav Misarokov … leed visual effects project manager
Diana Moneva … digital compositor
Nikola D. Nikolov … visual effects coordinator
Timucin Ozger … visual effects artist
Nikolay Pachov … visual effects editor
Kyoung Kay Park … visual effects artist
Nick Peshunoff … vfx coordinators and qc supervisor
Stephen H. Porter … visual effects project manager
Sana Radeva … visual effects artist
Andrew Sagar … digital compositor
Yordan Savov … visual effects artist
Dustin Scholl … main unit data wrangler / studio supervisor
Boyan Stoyanov … vfx td
Jonathan Taylor … visual effects editor
Anton Tsolov … digital compositor
Eric A. Tuxen … studio visual effects supervisor / vfx editor
Desislava Valcheva … senior compositor
Daniel Vasev … digital compositor
Petar Velitchkov … visual effects artist
Radoslav Yanudov … digital compositor
Stunts
Ted Alderman … stunt performer
Clayton J. Barber … stunt performer
Tim Bell … stunt driver
Grady Allen Bishop … stunt driver
Emily Brobst … stunt double: Izabela Vidovic
Chris Bryant … stunts
Jay Caputo … stunts
Trace Cheramie … stunts
Edward J. Clare … precision driver
Ashleigh Dejon … stunt double: Winona Ryder
Eyad Elbitar … stunt performer
Nick Epper … stunt double: Owen Harn
Chris J. Fanguy … stunt double: Stuart Greer / stunt performer
Guy Fernandez … stunts
Alyssa Galpin … stunt double: Izabela Vidovic
Jeff Galpin … stunt double: Stuart Greer
Walter Garcia … stunts
Lex D. Geddings … stunts
Jenn A. Harris … stunts
Oren Hawxhurst … stunts (as Luke Hawx)
Casey Hendershot … stunt performer
Jim Henry … stunt driver
Jace Jeanes … stunt double: Jason Statham
Elton LeBlanc … precision car driver
Erica Linz … stunt double: Izabela Vidovic
Brad Martin … stunt coordinator
Eddie Matthews … stunt performer
Dan B. Norris … stunts
J.J. Perry … co-stunt coordinator
Freddie Poole … stunt double: Frank Grillo
Kevin Reid … stunts
Eric R Salas … stunts
Felipe Savahge … stunt double: Marcus Hester
Todd Schneider … co-stunt coordinator / stunt driving double: James Franco
Dalton Simons … stunts
Monty L. Simons … stunts
Laurie Singer … stunt double: Kate Bosworth
Greg Sproles … stunts
Larnell Stovall … stunts
Ronn Surels … stunts
Todd T Taylor … stunt double
Matt Thompson … stunts
Billy Tilk … stunt performer
Shanna Vincent … stunt double: Winona Ryder
Kevin Waterman … stunt double: James Franco / stunt driver
Kenny Waymack Jr. … stunt double: James Franco
Willie Weber … utility stunts
Camera and Electrical Department
Tarik Naim Alherimi … best boy electric
Austin Alward … a-camera first assistant: second unit
Troy Anderson … second assistant camera: second unit
Robert Baird … first assistant: b camera
Tim Bird … additional set electrician
Danny Brazen … rigging key grip
Victor Brunette … hd video assist
Ted Butler … camera technician: aerial crew
Chip Carey … rigging gaffer
Luke Cauthern … dolly grip: "b" camera, second unit
Jack Chouchanian … key grip
Kenneth Coblentz … additional dolly grip
Justin Cooley … second assistant camera
Duane Cooper … rigging best boy grip
Stephen Early … second assistant camera:
Brouke Franklin … first assistant camera: "b" camera (second unit)
Brad Garris … electrician
Matthew Gaumer … second assistant camera
Cody Gautreau … camera utility
Mike Grace … rigging electrician
Everett Grant … set lighting technician
Henry Guzman … rigging electrician
John C. Hoffler Jr. … second assistant camera: second unit
Richard T. Hoover … dolly grip: "b" camera
Joshua Huval … video assist
Michael Jordan … russian arm operator
Michael D. Kennedy … scorpio head technician
Richard Landry … electrician
Pete Lavaty … additional rigging electric
Joshua Lilly … additional electric: second unit
Kevin Lippincott … lighting technician: second unit
Patrick Longman … aerial cinematographer
Justin M. Lubin … still photographer
Duane Manwiller … director of photography: second unit
Raul J. Marin … grip
Ziv Marom … aerial photography
Bradley Martin … lighting technician: second unit
E.J. Misisco … first assistant camera: second unit
Robert Morrison … dolly grip: "a"camera
Nick Nicolay … b dolly grip: second unit
Jaim O'Neil … best boy: second unit
Paul Olinde … gaffer
Max Patrucco … grip: second unit
Wayne Sharp … b dolly grip
James Allen Sheppard … video utility
Michael Stumpf … camera operator: second unit
Jonathan Terpstra … electrician
Michael Trejo … grip
Jeffery J. Tufano … camera operator: "b" camera
Robb W. Turner … electrician
John Vinson … grip
Ben Wachsmann … grip
Joe Waistell … first assistant camera
Amanda Warning … rigging electrician
Jordan Whaley … lighting technician: second unit
Barry Williamson … grip
Steve Zeiger … rigging grip
Animation Department
Sana Radeva … animator
Casting Department
Craig Fincannon … local casting
Lisa Mae Fincannon … local casting
Charlotte Gale … extras casting
Adam Goodell … casting assistant
Jen Ingulli … local casting associate
Patty Majorczak-Connolly … adr voice casting
Brittani Smith … casting associate
Mark Sussman … adr voice casting
Costume and Wardrobe Department
Tom Bronson … costume supervisor
Brittany Lathan … additional set costumer
Melissa Reed … costumer
John H. Smith … tailor: men
Lesley D. Wickham … dyer
Editorial Department
Burton Chatelain Jr. … dailies operator
Gus Comegys … digital intermediate artist
John Daro … senior digital intermediate colorist
David B. Hall … dailies supervisor
Brian Hayashi … post-production coordinator
George Koran … digital intermediate colorist assist
Illya Laney … colorist: dailies
Jonathan Taylor … assistant editor
Matthew Woolley … first assistant editor
Music Department
Selena Arizanovic … music supervisor
Thomas A. Carlson … music editor
Allison Geatches … assistant to composer
Jason La Rocca … music scoring mixer
Tyler Parkinson … pre-recording engineer
Transportation Department
Richard Brown … picture car consultant
Darrell Dumestre … picture car coordinator
Monte Emery … transportation
Brad Lips … driver
Aaron Pigg … production van driver/generator operator
Vevi Wilson … transportation dispatcher
Charlie Wright … transportation captain
Other crew
Rhea Aldridge … additional set production assistant
John Bails … executive in charge of financing
Tim Bird … additional production assistant: second unit
Bret Borgeson … travel coordinator
Chris Bosarge … photo double: James Franco
Kara Bowman … medic
Christian Brown … production secretary
Jennifer Brown … set medic
Lisa M. Calhoun … production assistant
Jason Chandler … key set production assistant: second unit
Timothy Coggins … payroll clerk
Rebecca Collins … photo double/stand-in
Ross P. Cook … utility stand-in
Joshua Dausch … cast assistant
Sean J. Donnelly … location scout
Debbie Estay … second unit script supervisor
Rick Eyler … director of business and legal affairs
Brady Flynn … location assistant
Charlie French … locations
Will French … executive in charge of financing
Bryan Gardiner … assistant production coordinator
Moira Glace … basecamp production assistant
Pamela B. Green … creative director producer titles
Jeffrey Greenstein … vice president: international sales
Dan Gutierrez … additional set production assistant
Natalie Haft … production assistant: cast
Andre Herrera … production assistant
Stephanie Heine Hilton … accounting clerk
Brian Hollars … additional set pa
Tori Johnston … photo double: Izabela Vidovic
Brian C. Lauziere … set production assistant: second unit
Stephen LeBlanc … location manager
Jaci LeJeune … stand-in: Winona Ryder
Elizabeth Ludwick-Bax … script supervisor
Maeve Mannion … production accountant
Callie Martin … office production assistant
Diego J. Martinez … production executive
Matthew D. Miller … set security coordinator
John A. Mmahat Jr. … assistant location manager
Ryan Myhand … production assistant
Jamie Normand … stand-in/photo double: Kate Bosworth
Susan Pusateri … production executive
Lonnie Ramati … production business affairs
Jennifer Ray … production coordinator
Stephen Roberts … executive in charge of financing
Brett Roedel … production assistant
Missy Simms … key studio teacher
Nick Spetsiotis … marine coordinator
Andrew j Spinks … stand-in
Joe Statham … production assistant
David Stickler … additional set production assistant: second unit
Jared Swidzinski … set production assistant
Jarik Van Sluijs … creative director titles
David Michael Warren … additional set production assistant
Nicole Williams … assistant: Kevin King-Templeton
Watch Trailer of Homefront (2013)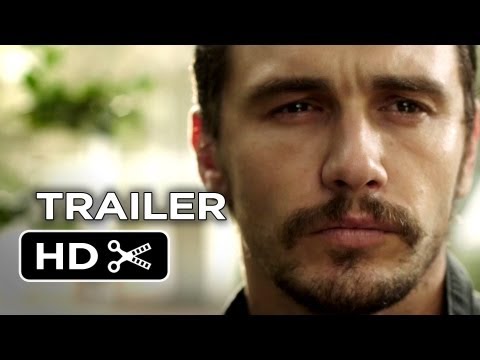 Incoming search terms:
Homefront 2013 watch online
watch homefront 2013 online free
watch homefront 2013
watch homefront 2013 online
Tagged with:
Free Online Homefront (2013)
,
Homefront (2013) Movies
,
Homefront (2013) Movies Watch Full
,
Homefront (2013) Online Free
,
Homefront (2013) Watch Free
,
Online Free Homefront (2013)
,
Review Homefront (2013)
,
Streaming The Call (II) (2013)
,
Watch Free Homefront (2013)